Transitioning to Kindergarten can raise a lot of questions. This linked presentation will help you prepare your child for the process of transitioning from Pre-K to Kindergarten.
There are 2 steps to complete to ensure your child is ready for kindergarten next year! 
1. Kindergarten Registration
2. SIGN UP for Kindergarten Screening 
LOOK below for details on BOTH steps! 
We are so excited to welcome your child to Cedar Grove next year! 
Kindergarten Registration
Registration for next year's kindergartners will open up online on Wednesday, April 18th, and will be accessible from a link on the Cedar Grove website.  All parents of upcoming kindergartners NEED to register online in SKYWARD. Remember that students must be at least 5 years old by August 15th. If you are unable to register your kindergartner online, please contact Laura Kivilaan at email [email protected] or phone 615-904-3777- April, 18th through Friday, May 27th between the hours of 8:00am-2:00pm.  All completed kindergarten registration information must be complete in SKYWARD by Wednesday, May 27th at 3:00 pm.
SKYWARD HOW TO: If you already have students in the RCS system- LOG in to your Skyward Family access account. If  you forgot your password CLICK the BLUE forgot password link to reset. IF your email is not what you thought it was in the system contact Laura Kivilaan at email [email protected] or phone 615-904-3777. or visit this link for more information on SKYWARD: 
NEW to RCS? Follow SKYWARD registration steps below: 
STEP 2: SIGN UP  for Kindergarten SCREENING
Kindergarten Screening is a special time for your in-coming kindergartener. This screener gives teacher information about what your student "knows" before entering kindergarten. It's about a 20 minute window where the student will meet one on one with a kindergarten teacher. 
Time slots are available every 30 minutes on MAY 3rd from 8-1:30. (If you can't attend May 3rd- limited time slots are available during the week of May 2nd) 
PLEASE CLICK the LINK below to sign up for your time slot: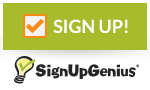 Interested in VOLUNTARY PRE-K? 
John Coleman Elementary School