Description
Help Okta reach the target (maximum, minimum, or a specific value) by choosing a path from the top of the maze to the bottom. Seven levels with seven puzzles will test your skills with powers of ten, negative numbers, fractions, decimals, and more. How many starfish can you earn?

Develop math skills while having fun? Yes, way! Pick-a-Path has been ranked in three different countries as one of the top three education and kids apps!"

"Not only is it developing their mental math computation skills, but also, the discussion that could be had for problem solving and looking at different patterns in the puzzles is exciting for students." - Stephanie Fitzgerald (Math Specialist, Pennsylvania)

This app was developed by NCTM Illuminations. The web version of this app and supplemental resources for teaching are available at illuminations.nctm.org.
Description
Breeze through vocabulary building with Bluster!

This word matching game develops vocabulary and word understanding for school-aged children, or anyone brave enough to battle the elements.

Shine bright in single-player mode as you learn and practice important word skills. Match rhyming words, prefixes and suffixes, synonyms, homophones, adjectives, and more.

Collaborate with a friend in team mode. The multi-touch iPad screen allows both players to play simultaneously, so you can work together to weather the vocabulary storm.

Switch to versus mode and play head-to-head for the ultimate test of your lightning quickness. Disrupt your opponent with weather attacks like tornadoes and blizzards - it's thunderous fun and just might give you the edge you need to reign supreme!

Bluster includes over 800 vocabulary words. Players choose a skill to practice and then try to make matches of three. Ten matches wins a round.

Features:
• Three different play modes - including two-player action.
• A variety of grade level appropriate content.
• Engaging animated gameplay with sound effects.
• Head-to-head and High Scores tables.
• Plays on the iPad in both landscape and portrait mode.
• In app purchases for additional vocabulary.
Description
"10 Frame Fill" provides children practice with recognizing additive "10 Families" (e.g., 1 and 9, 2 and 8, etc.). Set the 10 Frame to fill in sequence or randomly. Use contrasting color chips to fill the 10 frame as you determine the answer. Select to show a corresponding number sentence.

• The iPad version includes an option to show select number sentences... one at a time or all types that were selected.

• The iPod version to show one randomly select number sentence at a time.

Designed as part of the NumberSense Project at Augustana College in Rock Island, IL.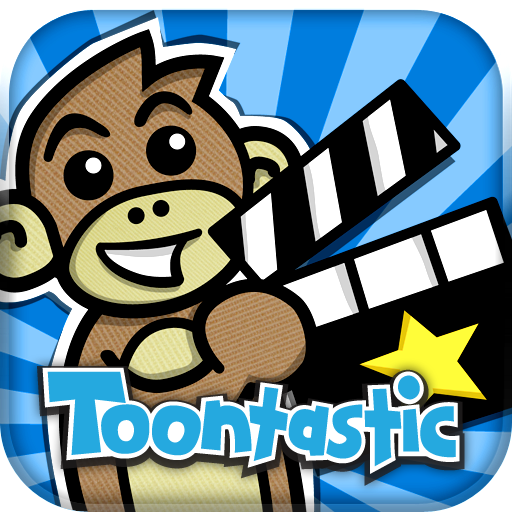 Description
3… 2… 1… ACTION! With Toontastic 3D you can draw, animate, and narrate your own cartoons. It's as easy as play. Just move your characters around on screen, tell your story, and Toontastic records your voice and animations and stores it on your device as a 3D video. Toontastic is a powerful and playful way to create interstellar adventures, breaking news reports, video game designs, family photo albums, and anything else you might imagine!

What people are saying:
• Five star rating from Common Sense Media - "Kids are in the director's seat and have free reign to let their creative side shine with this flexible and easy-to-use storytelling platform."
• A+ and Editor's Choice rating from Children's Technology Review - "Powerful and free, this rich language experience lets you create your own self-narrated puppet shows."